WE CAN HELP
Civil Rights Lawyers Philadelphia, PA
Philadelphia Civil Rights Lawyers Fight to Get Justice for Victims of Civil Rights Violations
As a United States citizen, you are entitled to certain rights and protections that are guaranteed by the U.S. constitution. Despite this, civil rights violations, unfortunately, occur in Philadelphia and throughout Pennsylvania regularly. Although your civil rights are spelled out in the constitution and related laws, civil rights cases are often complicated—meaning that if your civil rights have been violated, you need the best possible lawyer by your side to get justice.
At the Marrone Law Firm, LLC, our civil rights lawyers are dedicated to upholding the rights of clients in Philadelphia. Our lawyers have consistently been recognized by U.S. News & World Report. The Marrone Law Firm, LLC has been named one of the Best Law Firms in Pennsylvania by BestLawyers for several years consecutively.
Our respected lawyers understand the intricacies of civil rights cases. We are dedicated to making sure police, prosecutors, judges and even business owners respect the rights of all Pennsylvania citizens. When civil rights violations are allowed to continue, everyone suffers. Our lawyers are passionate about doing our part to prevent future violations by holding responsible parties liable for past actions.
If you believe your civil rights have been violated, don't hesitate to contact an experienced lawyer to hold the responsible party accountable. Our top-notch Philadelphia civil rights lawyers can explain your rights and options for proceeding in your case. To schedule your free initial case review, call or contact our office online today
Examples of Philadelphia
Civil Rights Claims
The constitution and federal laws provide certain protections for all Americans. Although the laws can be complicated, at the most basic level all Americans deserve to be free from discrimination and certain forms of unwarranted government interference. Examples of civil rights claims that our firm can handle include:
Workplace discrimination
Wrongful termination
Police misconduct, including police brutality and use of excessive force
Racial profiling
First Amendment violations
Sexual harassment
False arrest
Wrongful imprisonment
Failure of law enforcement to respect your constitutional rights during interrogation
Denial of due process during the criminal process
Hate crimes
Discrimination in educational settings
Housing discrimination
At the Marrone Law Firm, LLC, our civil rights lawyers understand the complexities presented by these cases. We know how to help protect your rights after you have been wronged by law enforcement, your employer or even a governmental entity.
Respected Civil Rights Lawyers Hold Responsible Parties Accountable for Civil Rights Violations in Philadelphia
At the Marrone Law Firm, LLC, we are dedicated to getting justice for our clients by holding perpetrators of civil rights violations accountable for their actions. In some cases, justice comes in the form of effecting change—for example, by removing a police officer from his or her position of authority.
We also fight for your right to be financially compensated for the harm civil rights violations can cause. Depending upon the circumstances, you may be entitled to compensation for:
Medical expenses
Lost wages
Lost employment benefits
Loss of future wages if you are unable to return to work
Pain and suffering
Emotional distress
Our award-winning lawyers at the Marrone Law Firm, LLC have experience handling both civil and criminal cases. We have more than 25 years' experience fighting for clients' rights. In this time, we have established a proven track record of successfully helping clients recover compensation to hold responsible parties accountable for their actions.
When you have suffered a civil rights violation, our civil rights lawyers are here to fight for you. We don't back down when faced with intimidation tactics. Call us today so that we can begin building a strong case on your behalf.
KEY INFORMATION
Philadelphia Civil Rights Lawyers Fighting for Victims of Discrimination
Civil rights violations can occur at any time and have the power to impact us all. Often, civil rights violations stem from a form of discrimination. In some cases, the civil rights violation is a single, clear event—such as in the case of police brutality motivated by racial bias. In other cases, your civil rights may have been violated over an extended period of time—such as in the case of workplace discrimination.
Under federal law, all Americans have the right to be free from discrimination based on:
Race
Gender
Sexual orientation
National origin
Age
Religion
Disability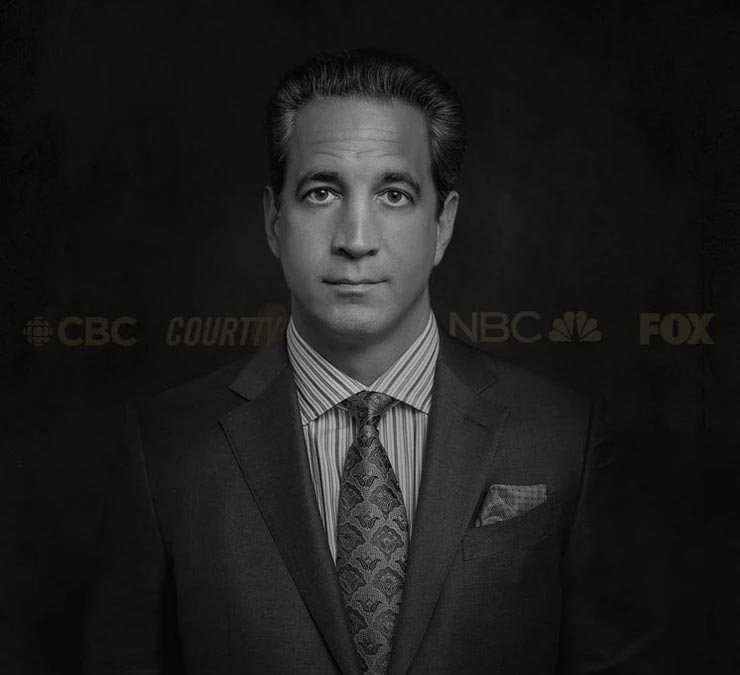 Every successful civil rights violation case requires strong evidence. Our lawyers have the experience and resources necessary to get this evidence. We will investigate and work tirelessly to locate valuable evidence, which may include:
Eyewitness testimony
Video surveillance footage
Photos
Past safety reports and disciplinary history
Corroborating witnesses who may have been treated similarly
Documentary evidence, including workplace reports
Schedule Your Confidential Consultation with Our Trusted Philadelphia Civil Rights Lawyers Today
At the Marrone Law Firm, LLC, our civil rights lawyers understand that victims of civil rights violations may be traumatized by the event or events. You may even be reluctant to come forward and stand up to your employer, the police or a public entity. We are here to help by providing legal guidance and support throughout the entire process.
Your rights matter and you should not have to suffer the consequences of someone else's illegal actions. If you feel that your civil rights have been violated, call our office or contact us online today so that we can begin investigating your claim.
Frequently Asked Questions About Philadelphia Civil Rights Claims
FAQ: Can you bring a lawsuit for civil rights violations against a governmental authority?
Yes. Under Section 1983 the U.S. Code, you are entitled to bring a lawsuit against a state actor when your civil rights have been violated. To succeed in a 1983 claim, our lawyers will fight to show that the government employee or actor was acting under the law and that the party's conduct deprived you of a right, privilege or immunity guaranteed under the law.
FAQ: What laws protect me from civil rights violations in the workplace?
An extensive network of laws exists to protect workers from discrimination in the workplace—because your right to earn a living is so important. Examples include:
The Age Discrimination in Employment Act
The Americans with Disabilities Act
The Family and Medical Leave Act
The Equal Pay Act
The Pregnancy Discrimination Act
Even if your employer is a private business, your employer is not entitled to violate your civil rights in the workplace and can be held legally responsible under the law.
Advice you can trust
Legal questions? We'll take it from here. Contact our top-rated attorneys.