WE CAN HELP
Philadelphia Accident and Injury Attorneys
Accidents and injuries can happen just about anywhere under any circumstances. Luckily, you have the award-winning attorneys at Marrone Law Firm on your side. Watch our short video to learn more about how we can help you.
When you or a loved one experiences an accident of some kind or gets injured, it can be a very challenging time. A person's life can become strained financially, emotionally, physically, and even socially. Careers can be affected with time off work, and when injuries are serious enough, permanent pain and suffering can be a part of a client's future. Whether you broke a bone in a car accident or had something fall on you on the job, the Marrone Law Firm, LLC will help you with every resource available and expert knowledge on personal injury cases in Pennsylvania.
most common accident and injury cases we deal with
Serious and Catastrophic Injuries
Suffering from a severe fracture, disfigurement, or paralysis? Our experienced Pennsylvania personal injury attorneys can help you get compensated
Was another type of caregiver other than a doctor or nurse to blame for your loved one's death by error in a hospital?
Did a prescribing physician or a pharmacist cause you harm through a medication or prescription error? Did they miss a dangerous medication combination that hurt you?
Was your operation room the scene of a surgical error or an anesthesia error?
Does your loved one suffer from bedsores or elder abuse?
Were you involved in a serious impact or accident? There is a large list of ways that a spinal cord can sustain catastrophic damage.
---
KEY INFORMATION
When you are afflicted with an injury in Philadelphia, PA, there are a lot of costs that can be added up to count toward the possible compensation you can get in an accident claim settlement. Besides actual medical costs, you may be entitled to coverage for pain and suffering past, present, and future, as well as lost wages or lost career opportunities due to time out of work. You can even get coverage for paid help and non-paid help by family members. Time is money, after all.
Regardless of the costs you can get coverage for, make sure to hire an attorney like one of the experienced Philadelphia accident and injury attorneys at the Marrone Law Firm, LLC in Philadelphia, Pennsylvania. It has been shown that accident victims are usually able to get up to three times the settlement amount when supported by a professional legal team. The Marrone Law Firm, LLC welcomes clients from New Jersey, New York, and Pennsylvania communities near and far. Contact us here or call us at our Philadelphia, PA office at 215-709-7360.
Ethical Standards to Be Upheld by Philadelphia Doctors
When a doctor or medical assistant is ready to legally practice medicine, they must be sworn in and agree that they "will do no harm," as specified by the Hippocratic Oath. The Hippocratic Oath requires physicians to uphold specific ethical standards to protect their patients when practicing medicine. The oath also states that physicians should always treat patients with a "reasonable standard of care." When a physician fails to meet a reasonable standard of care, or when a physician makes mistakes, they may be liable for medical malpractice in Pennsylvania. In the event that medical malpractice has been committed and can be proven, the victim or the victim's family could be entitled to a wide variety of financial compensation for their injuries.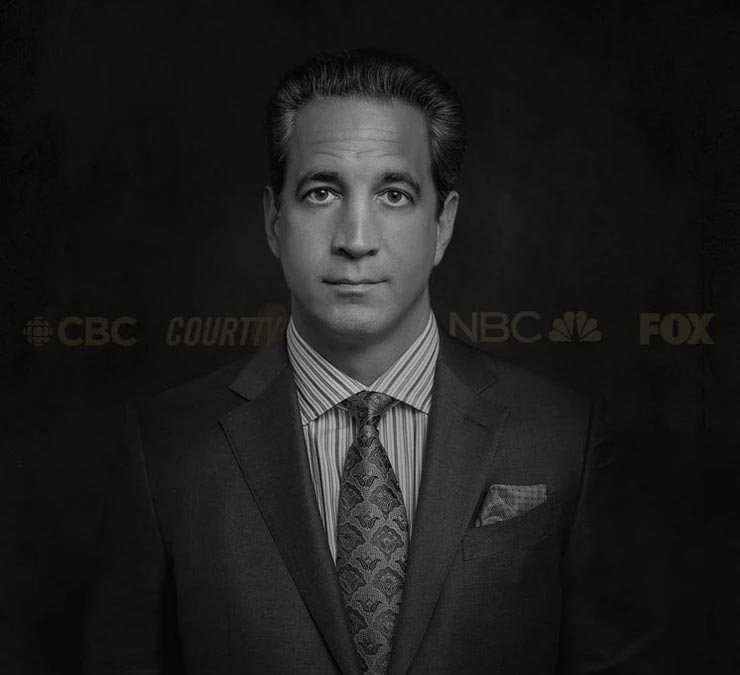 Eligibility for Wrongful Death Suits Due to Medical Malpractice in Philadelphia, PA
If you have been injured in any serious way that has caused you medical costs and recovery time, you may be entitled to a settlement for these financial and life burdens. Whether it is a simple leg break from a slip on ice, serious burns from an electric fire at a small family store, or a traumatic brain injury suffered during a car accident, Marrone Law Firm will stand by your side and can use their expertise to get you the compensation you deserve for your suffering. If you want the right attorneys to work on your case, call Marrone's Philadelphia law office at 215-709-7360.
Advice you can trust
Legal questions? We'll take it from here. Contact our top-rated attorneys.